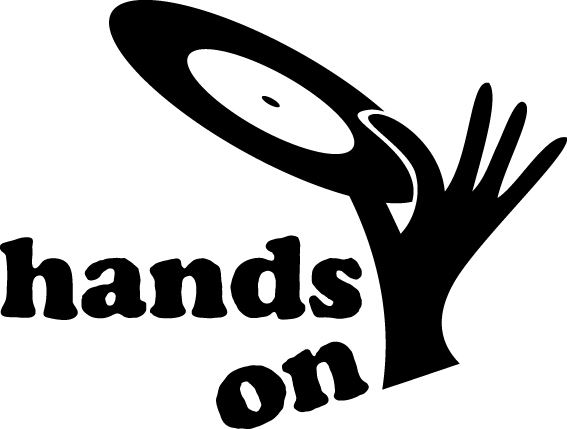 A digital jukebox concept by Ben Hughes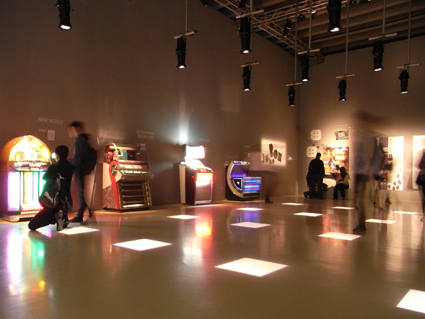 'Exploded' display of jukebox housing exhibited as part of the Jukebox! exhibition at
La Triennale di Milano (V.le Alemagna, 6) 21-04-2009 to 27-04-2009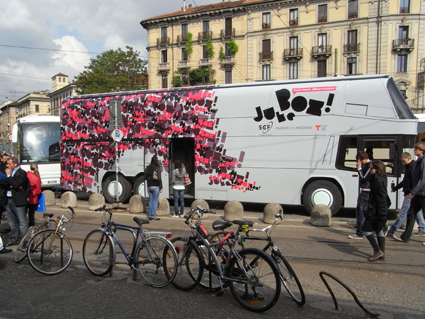 Mobile exhibition of working prototypes. Shown here at Porto Genova.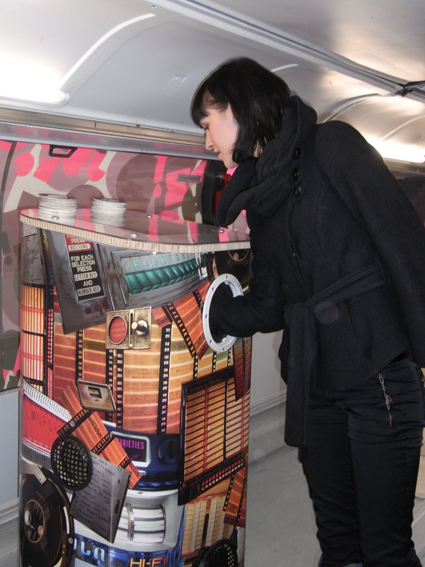 Working prototype inside bus.
Design: Ben Hughes
Research team: Vincenzo Di Maria, Bruno Taylor
Housing Construction: Per-Henrik Branzell and team at Design Force, Sweden
Programming: Ryan Barkataki
Thanks to: Stefano Mirti, Crispin Jones, Mike Woods
SCF – Consorzio Fonografici celebra il Juke-Box esponendo modelli 'del passato e del futuro.'
per informazioni:
SCF – Consorzio Fonografici Daniela Bellotti Tel. 02.465475.20 – 335.7406919 daniela.bellotti@scfitalia.it
The content of this site, including but not limited to text, graphics or code, except where otherwise indicated, is copyright © 2009 Ben Hughes, all rights reserved.
Permission is granted to copy and print solely for non-commercial use. Please cite the source in full.